Cold War 2
Cold War 2 is a free turn-based historical strategy game. As this is a browser-based game, it is well suited for playing at work or at school.
In this game, you get to play as the USA or the USSR competing for world domination.
With more than 20,000 players/year, CW2 is considered as one of the most detailed game about the Cold War.
Jey's Empire
Jey's Empire is a historical strategy game about the life of J. Edgar Hoover, the legendary head of the FBI.
Use your secret files, undercover agents and vicious plots to fight dangerous organisations like the Mafia or the Ku Klux Klan.
The President dreams of firing you but you are such a badass evil genius that he cannot!
Jey's Empire is a PC video game, available on Steam.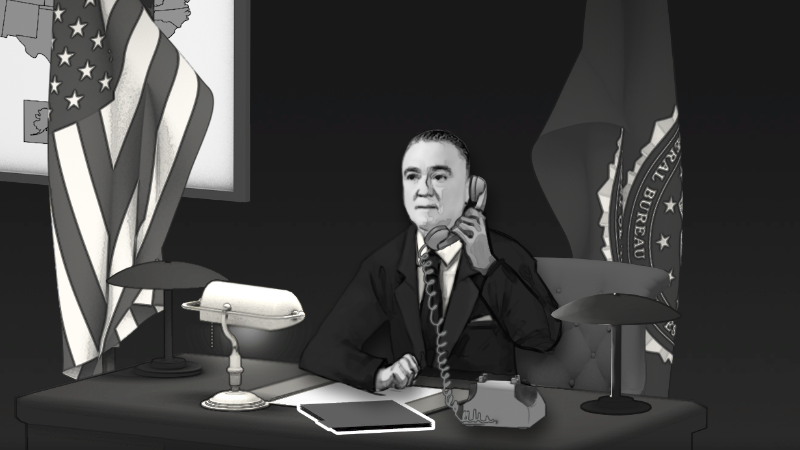 Cauldrons of War Stalingrad

Cauldrons of War Stalingrad is a strategical Wargame with few micromanagement and a revolutionary « operations system »
Cauldrons of War Barbarossa

"Are we capable of coding an AI that will play this game competently and plausibly? I wish more wargame developers asked themselves this question early in the design process, and treated answers of "possibly" and "not sure" as reasons to head back to the drawing board. If they did we'd have less warfare fare but more games that convince and challenge the way Cauldrons of War: Barbarossa convinces and challenges."
Rock Paper Shotgun
"CAULDRONS OF WAR PRESENTS A STARK, YET FRESH TAKE ON THE TRIALS OF WW2'S EASTERN FRONT"
Wargamer